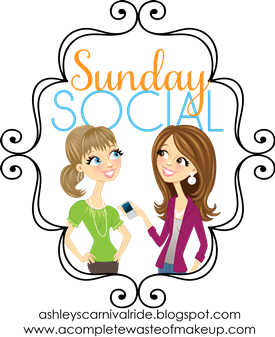 1. What is your favorite fall activity?
Gosh, there are so many good ones! Decorating my house, drinking pumpkin spice lattes, bonfires, s'mores, football games, and so much more!
2. Do you follow a football team? If so, which one and why?
MIZZOU! My husband went to Mizzou and his group of friends are obsessed! It is going to be fun dressing baby girl up in all Mizzou this season!! :)
3. What is something fun about fall in your area?
The Pioneer Market in our little town always has fun mazes, hayrides, pumpkin picking, petting zoo, etc. Also, the town shuts down on Friday nights to go watch the high school football team. Even though I don't have anyone close to me playing anymore (I'm too old!) it is still fun to see the team have the whole town's support!
4. Fav Fall outfit staples?
Fall is my favorite season to dress for! Seriously-scarves, boots, leggings, cardigans are my everyday attire!
Can you tell that I like stripes? Ha! I think my attire will be a little different this fall though! Being due November 13 is going to throw a wrench in my cute fall outfits!
5. Thing you are looking forward to the most about this coming Fall season?
Besides having our precious little girl, my mom's side of the family takes a trip to Sam A. Baker State Park every year. They have been doing this since my mom and her siblings were kids and they have carried on the tradition with my cousins, aunts, uncles, grandparents, etc. We rent out the cabins and just spend the weekend sitting by the fire, taking a hike, and eating as much puppy chow that we possibly can.
I can easily say, this is the weekend I look forward to the most the entire year. It is so nice to just know we are going to go there and hang out with family and relax with no interruptions! I will be 36 weeks pregnant this year, and I am praying all will still be going good so that I do not have to skip!
6. Favorite Fall Holiday? Traditions?
Thanksgiving, obviously! I love all the food :) I know Sam A. Baker weekend isn't a holiday, but it is my favorite tradition. I also love carving pumpkins with my siblings and having my mom cook all of the seeds!! There are so many things I love about Fall. I am sure my sister could come up with a lot more traditions than me! :)
xoxo,
Erin