I am going to do something a little different this week and choose FIVE small topics and share my favorite of each. Today I am going to talk about these five things: favorite quote, favorite picture I took this week, favorite new (to me) blog, favorite product, and my favorite purchase I made this week!
O N E
Favorite quote
Growing up in church my whole life, this verse is a pretty "common" when it comes to memorizing different verses, but I keep finding myself coming back to it and reciting it in my head. Especially in that hard days of parenting a "I can do it all by myself" 2.5 year old and a 16 month old who is teething, falling, fighting naps, and everything else toddlers do. I love these ages, and I KNOW they are flying by quicker than I want, but some days I just long for when my girls are big and can put on their own shoes, and take themselves to the potty, heck do anything for themselves ;) I don't want to let my anxiety get in the way of enjoying these short baby and toddler years. Let's be honest, it is a constant battle, especially when you're running on a week of 3 or 4 hours of sleep. #momproblems #realtalk
T W O
Favorite product
Whew. On a much lighter note, I have found a miracle product that I have to share with anyone who has red skin or a lot of blemishes. The best part? You can get it at any drug store and it is less than $10!!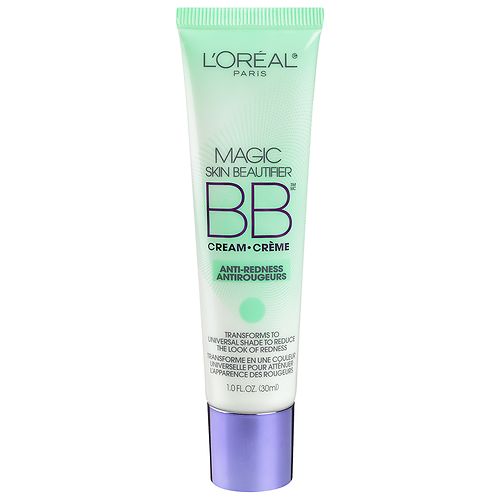 I have tried a LOT of different primers, BB creams, lotions, etc but nothing seems to cover the redness of my skin like this product! I just picked it up on a whim before my girls trip a few weekends ago because I knew we were going to be by the pool and I did not want to wear full make up, but I can NOT go without a little coverage these days. If you have red skin, do yourself a favor and go buy this, like now. #youwillnotregretit
T H R E E
Favorite picture
EEEKK!! One of my very best friends had her baby on Wednesday (Pete's birthday!)!! I am so excited to add another sweet baby girl to our little group that is not so little anymore! :) I see many playdate's in our future!
FOUR
Favorite new (to me) blog
I have really been trying to follow more encouraging blogs that hit on all the topics of my life right now...exercise, mom stuff, quick and easy clean eating options, home decor, etc. I don't know how I wasn't already following
Natalie
, but I spent a good chunk of my time after bedtime this week reading old post and her story. If you don't follow her, you should. She will not disappoint!
F I V E
Favorite purchase I made this week
I mean, come on, how could you not be giddy over these boots. #comeonfall